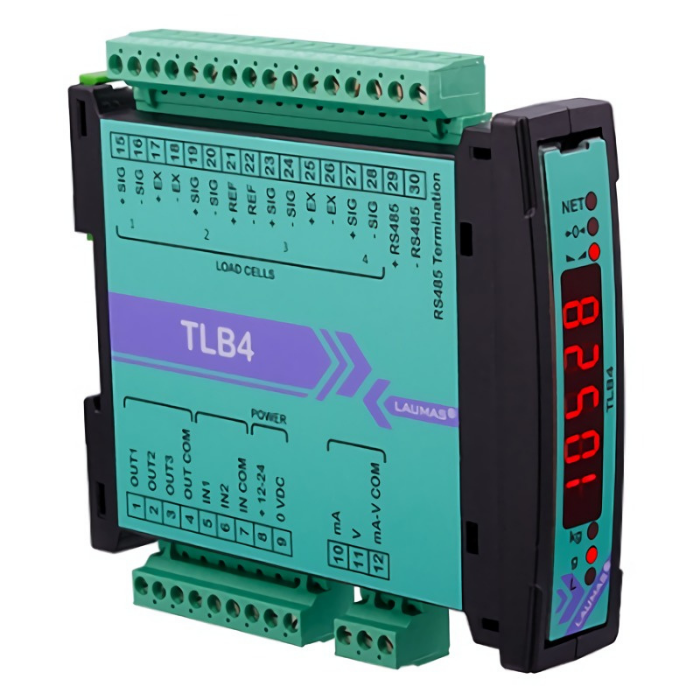 DESCRIPTION
Weight transmitter with 4 independent reading channels with display of the total weight.
The TLB4 series allows to have same benefits and performance of an advanced digital weighing system even using analog load cells.
Back panel mounting on Omega/DIN rail (space-saving vertical shape).
Front panel mounting (except PROFIBUS DP version) with fixing kit included (panel drilling template: 96×23 mm; panel thickness: 2.5 mm).
Dimensions: 115x26x120 mm.
6-digit semi-alphanumeric red LED display (8 mm height).
6 signalling LED.
Four buttons for the system calibration.
Extractable screw terminal blocks.
The instrument can be configured and managed using the free "Instrument Manager" PC software.