A Belt Scale System is a specialized weighing solution used in various industries to measure the flow rate and total quantity of materials transported on a conveyor belt. It is particularly important in industries where accurate measurement of material movement is critical for production, inventory management, quality control, and regulatory compliance. The system consists of several components that work together to provide accurate and reliable weight measurements.
Industries that commonly use Belt Scale Systems:
Mining and Quarrying
Agriculture and Farming
Construction
Recycling and Waste Management
Bulk Material Handling
Food and Beverage
Pharmaceuticals
Energy and Utilities
Key components of a Belt Scale System:
Load Cell or Weighing Sensor: This is the primary component responsible for measuring the weight of the material on the conveyor belt. Load cells are installed at strategic points within the weigh frame along the conveyor to measure the force exerted by the material. The measured force is then converted into weight using appropriate calibration factors.

Weigh Frame: A weigh frame, also known as a weigh bridge or weighing frame, is an essential component of various weighing systems used to measure the weight of objects, vehicles, or materials. It serves as the foundation upon which the load is placed, and it contains the necessary sensors and mechanisms to accurately measure the weight. The design and construction of a weigh frame are crucial for ensuring accurate and reliable weight measurements.

Controller/Indicator: This component receives signals from the load cells and other sensors, processes the data, and calculates the weight and flow rate of the material. It typically includes a digital display or interface that allows operators to monitor and control the system.
Speed Sensor: To calculate the flow rate accurately, the system requires information about the conveyor belt's speed. Speed sensors, such as encoders or tachometers, measure the belt's velocity and provide input to the controller. Available heavy duty speed sensor with protection rating up to IP68.

Data Communication:  Offer data communication capabilities, allowing integration with PLCs, supervisory control and data acquisition (SCADA) systems or other software platforms. This enables real-time monitoring, data analysis, and reporting.
PS1 - Single Idler Weighing Frame
PS2 - Dual Idler Weighing Frame
PSx - Multi Idler Weighing Frame
Performance Guarantee. Our installation approved by Panatronik, we warrant that PS1 or PS2 belt scale will weigh and totalize to a value within ±0.5% of the test load when calibrated to our spesifications.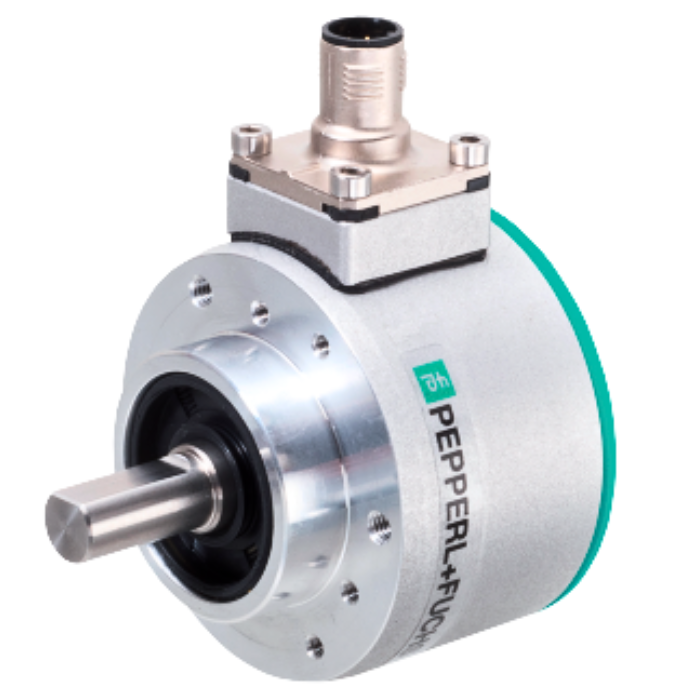 Incremental Rotary Encoder
- Housing ∅ 58 mm - Solid shaft - Servo or clamping flange - Up to 5000 ppr - BlueBeam technology for ultimate precision - Weatherproof, IP65, IP67 protection rating
Load Cell(s)
- 17-4 PH Stainless steel construction - Combined error < +/- 0.02 % - Protection Rating IP68 (IP 69K on request) - Accuracy Class C3 (OIML R60) *different type of load cells may be used upon request
Belt Scale Controller
Ideal for harsh environments (IP69K)
W&M approved & ideal for industrial scales
Customizable, Top price-performance ratio
Approved for use in hazardous zones 1, 2, 21, 22 (upon request)
7 good reasons for SysTec Belt Scale Controller:
Precise capturing of conveyed quantities

High throughput due to fast and WM approved processing of measuring values

Dynamic incline compensation for movable belts

Universal use with a variety of scale designs

Suitable for harsh environments and outdoor use (NEMA 4X / IP65 / IP69K)

Simple system integration (connection to PLCs via fieldbus or Modbus TCP, Ethernet, WiFi, printer interface, etc.)
Powerful PID controller to control the flow rate
Benefits of Belt Scale Systems:
Accurate Material Measurement: Belt scale systems provide accurate and consistent measurements of material flow, allowing for precise production planning, inventory management, and quality control.

Efficiency and Cost Savings: Accurate measurement of material flow helps optimize processes, reduce waste, and improve overall operational efficiency.

Regulatory Compliance: Industries that deal with regulated materials, such as mining or food production, rely on belt scale systems to comply with legal requirements for accurate reporting and record-keeping.

Data Visibility: Belt scale systems provide real-time data that can be integrated into larger systems for better decision-making and process optimization.

Quality Control: These systems can detect variations in material flow, helping identify production issues or equipment malfunctions that may affect product quality.
Coal barge loading at Jetty Port
Clay powder at Tile Industry
When implementing a Belt Scale System, it's essential to consider factors such as belt type, material characteristics, environmental conditions, accuracy requirements, and data integration capabilities to ensure the system meets the specific needs of the industry and application. Regular maintenance, calibration, and proper installation are crucial for reliable and accurate operation.